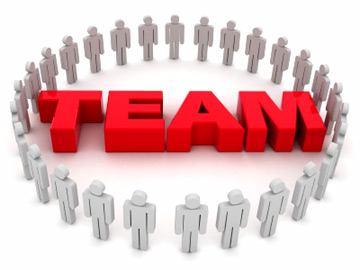 Olisa Don Ogwuadi CPP® | Chief Executive Officer |
Olisa is a niche leader in the provision of safety solutions to families, and businesses in Nigeria. Prior to joining McDon Security, Olisa was the Senior Manager, National Security (Head, Security Dept.) MTN Nigeria Communications Ltd and was responsible for Corporate Security Strategy, Security Knowledge Management, Security Budget, Security Project Management, Security Intelligence, Security Operations and led the Corporate Crisis Management program for MTN Nigeria.
Olisa holds a Master Degree in Criminology from the University of Lagos; and another Master Degree in Managerial Psychology, also from University of Lagos; an honours degree in Banking & Finance from University of Nigeria, Nsukka; a Diploma in Criminal Justice Administration from the University of Lagos; a Certificate in Business Management from Lagos Business School (Senior Management Program) and a Certificate in Business Leadership from the McDonough Business School, Georgetown University, Washington DC.
Olisa, a winner of several business leadership awards, was Chapter Chairman/CEO, ASIS International, Chapter 206 Nigeria Lagos for two terms; Fellow of the Nigeria Institute of Industrial Security (NIIS); the First Corporate Security Manager in Nigeria to qualify as an ASIS International Board Certified Protection Professional (CPP®) and also the first Nigerian member of the prestigious International Security Management Association (ISMA).
---
Irene Abiodun Nwadukwe | Executive Director, Admin & Finance |
Irene holds a Bachelor's (Hon.) Degree in Banking & Finance (Second Class Upper Division) from the Delta State University Abraka and a Diploma in Accounting from the University of Benin, Benin City. Prior to joining McDon Security as a Director, Irene had worked in Group 4 Securicor as a Human Resources Advisor and in Halogen Security Company Limited as Human Resources Executive.
Irene, a member of the Society for Human Resources Management, holds some industry certifications such as Certification in Personnel Management (Chartered Institute of Personnel Management); Proficiency in Management by Nigeria Institute of Management (NIM) Chartered. Irene who has attended several senior and executive management courses in Finance and Human Capital Development within and outside Nigeria, leads the company efforts towards ensuring that all commercial operations exhibit a commitment to safety, trust, innovations and relationship.
Irene is a member of Lagos Country Club and Ikoyi Club all in Lagos Nigeria.
---
Dr Izegaegbe Oikeh | Director |
Dr. Oikeh graduated from the University of Nigeria, Nsukka with a bachelor's degree in medicine and surgery. He also has a postgraduate diploma in management from Obafemi Awolowo University, Ife and another in health, safety and environmental management from the College of Medicine, University of Lagos. He has completed the course work and is writing his thesis for the award of a master in public health degree from the University of Ibadan.
He started his health insurance career as quality assurance executive at Clearline International Limited in 2002 and rose to the position of head of the department by the time he left in September 2004 to join HEIRS Medicare Limited, which later became Expatcare health International limited. He was the pioneer head of medical services and quality assurance department at Expatcare health international limited and was responsible for setting up the department which was the backbone of the company, being responsible for provider's management, claims mgt., product development etc. Dr. Oikeh has attended numerous courses on health insurance, managed care and health care financing and has extensive experience in managing large multinational healthcare schemes.
He took up an appointment as managing director of Aster Healthcare Limited in 2010 and subsequently Greenbay Healthcare Services Limited.
---
David Burrill, OBE. British | Advisory Team Member |
David has been a professional international Intelligence and Security operator/manager for most of his professional life. On retiring from the military in 1992, having held the appointment of Deputy Director Intelligence Corps, and Chief of Staff Intelligence and Security Centre of the UK Armed Forces, he joined BAT Industries, a major global insurance, and tobacco conglomerate, and subsequently on de-merger, British American Tobacco (the world's second largest quoted tobacco group – with presence in 180+ countries), as Head of Security.
David, who is a Freeman of the City of London, has had close and regular contact with the private security sector for over some 26 years. A graduate of the Royal Military Academy Sandhurst, the Army Command and Staff Course and the Open University, he has been a Defence Fellow of London University and is a Fellow of three British professional institutes: the Chartered Institute of Management, The Chartered Institute of Personnel Development, and The Security Institute. A member of the globally prestigious International Security Management Association, he was, from June 1998 to June 1999, its President (the first non-North American to hold the position).
David Burrill was awarded an OBE in the 2004 New Years Honours List for services to international security management. In April 2005, David was honoured by CSO Journal with a Compass Award for visionary leadership, and by ASIS International as the first recipient of its European Leadership Award. In November 2005 he became the first foreigner to receive a distinguished achievement award from the Overseas Security Advisory Council of the US Department of State, and is the first foreigner to be granted Alumni status of the distinguished council. In July 2006, he was recognised by the Association of Security Consultants with the award of the Imbert Prize for distinguished achievement from citations submitted by ASIS International, the British Security Industry Association, and The Security Institute.
David was one of the first senior executives, globally, to be Certified in Risk and Information Systems Control (CRISC) by the Information Systems Audit and Control Association (ISACA).